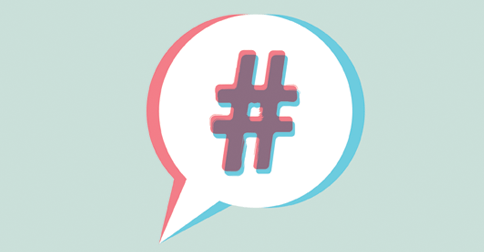 30 Dec

Best #Hashtag Campaigns of 2016

As 2016 comes to a close, we've decided to wrap up with a round up of the year's best hashtag marketing campaigns. With social causes and human rights at the forefront of this year's news cycle, most brands optimized on these trending topics to join in on the online conversation.

Disney – #ShareYourEars

To celebrate Disneyland Resort's 60th Anniversary they rolled out the hashtag #ShareYourEars. Fan were able to share photos and unlock a $5 donation from Walt Disney Parks and Resorts towards the Make-A-Wish Foundation. With an original goal of $1 million, this hashtag reached great success and Disney was able to double their goal, donating a total of $2 million to the organization!


Knorr – #LoveAtFirstTaste

Unilever food brand Knorr launched the campaign #LoveAtFirstTaste after research proved that people can be attracted to a significant other based on a similar taste in food. In just 24 hours, the video garnered over 7 million views. We've included the promotional video below, and trust us… this is one ad you'll actually want to watch until the very end.

Fullbeauty – #OwnYourCurves

Last but certainly not least, with so much negativity surrounding women's body image in the media, plus-size fashion brand Fullbeauty decided to promote body positivity with their #OwnYourCurves campaign. Now more than ever, plus size models are coming forward and sparking a change in the fashion industry. This campaign has helped empower women and redefine the public's view of beauty with plus size bloggers and ambassadors showing an overwhelming amount of support. No matter what size, you can always #OwnYourCurves.

Which hashtag campaign of 2016 did you love? Let us know in the comments if your favorite made the cut!