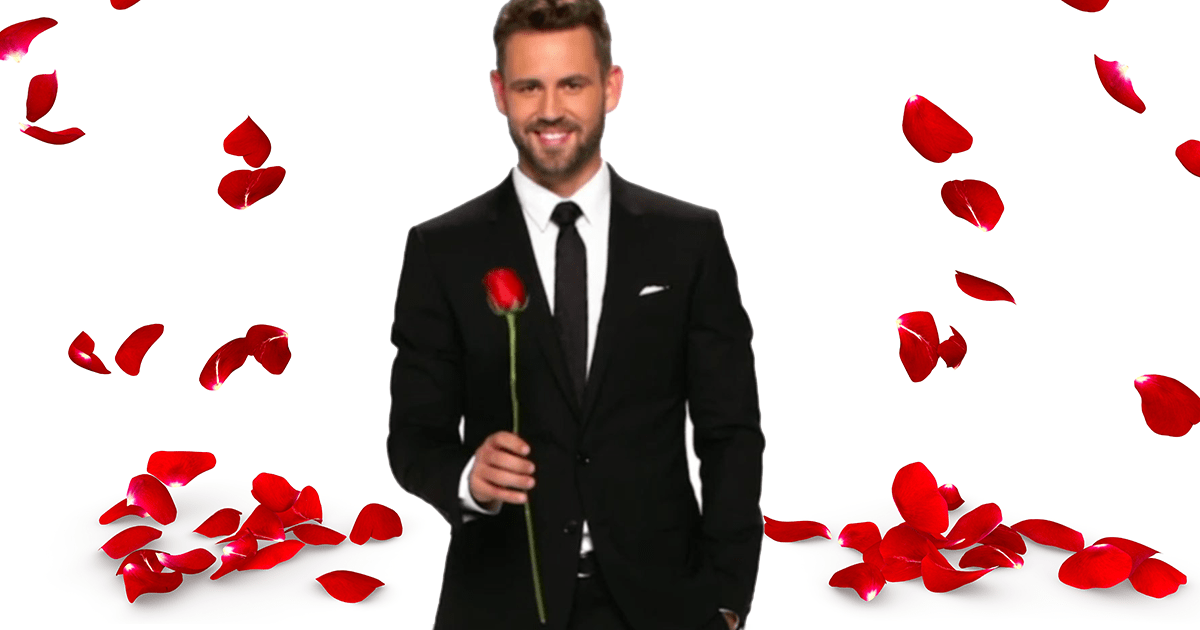 02 Jan

Eight Need-To-Knows Before Live-Tweeting This Season of The Bachelor

It's that time of year when the holidays are over, winter has just begun, and there's really nothing to look forward to until Memorial Day – but don't worry, reality television is just getting started. Monday, January 2, marks the premiere of Nick Viall's season of The Bachelor. So grab a wine glass, take a seat, and find out everything you need to know before firing up your Twitter fingers and watching one man's [fourth] quest for love.

1. This is technically Nick's fourth time on the series.

Oh Nick, are there just no women in the ~*~real world~*~ for you to date? Nick Viall started his stint on The Bachelor back in 2014 when he vied for Andi Dorfman's heart and famously asked her why she would "make love" to him if she was not "in love with him" – awkward. He then returned in 2015 and essentially had an ego contest with the ultimate winner of Kaitlyn Bristowe's season, Shawn Booth. And since that obviously was not enough, he returned to the screen in the summer of 2016 for the third season of Bachelor in Paradise, in which he held hands with Jen Saviano on the beach a lot, broke her heart, and then left crying.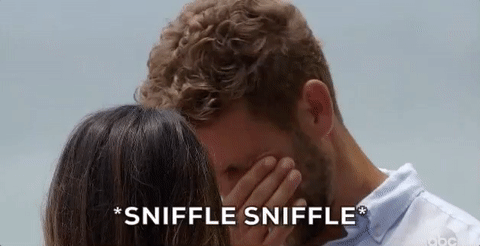 2. People have a lot of feelings about Nick.
With Viall, it's a classic love/hate scenario. I personally was #TeamNick for round number one, #TeamShawn for round number two, and then asked for a trade back to #TeamNick when he appeared on Bachelor in Paradise. While some wonder why he so shamelessly puts himself on national television to find love, others find his quirky awkwardness paired with his beautiful face endearing (what?).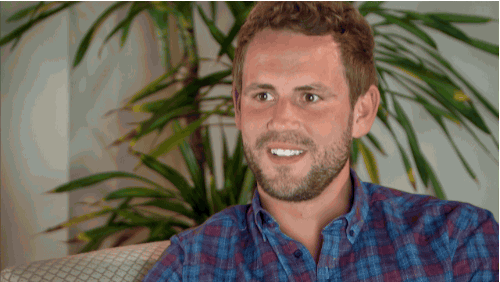 3. Nick got slapped in the promo – drama alert!
Literally, what could this mean? In my years of Bachelor watching and tweeting I don't think I've ever seen someone actually get slapped in the face. Sure, maybe ABC has played some sound bites of a woman saying she was going to slap someone, but to see her follow through on the threat? Nope. This tells me this season will be – wait for it – THE MOST DRAMATIC ONE YET.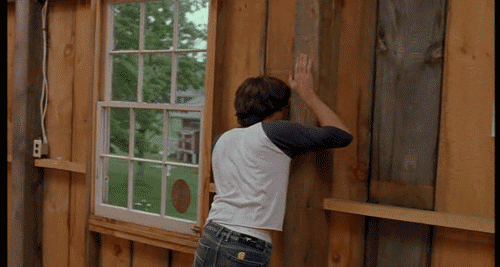 4. For some reason there are 30 contestants.
You can get to know the ladies competing for Nick's love and affection, and you might notice something. Rather than the typical 28 contestants, this season there are 30 – including an aspiring dolphin trainer and a doula. Expect tensions to be even higher in the first episode when they're all trying to beat each other to the first kiss with the bachelor.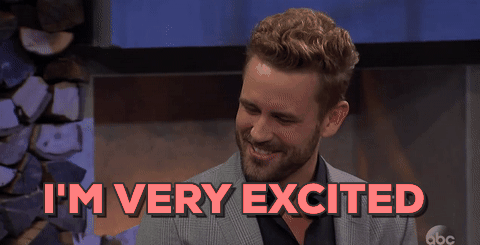 5. Nick is kind of a bad boy?
Nick has been cited in Andi Dorfman's tell-all book as saying some colorful sweet nothings to her during her run on The Bachelorette. And if you watched Paradise this past summer, you know that he reiterated several times that everything she said about him in the book was true. So buckle your seatbelts kids, because this fact combined with his need to post shirtless photos of himself on Instagram means this season will be nothing short of spicy.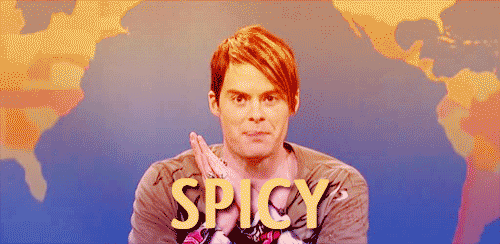 6. There's going to be a Bachelor aftershow on Snapchat.
Sources have confirmed that aftershow specials will premiere as a Snapchat series this year, making The Bachelor more social-friendly than ever. This is also sure to attract a new audience of younger millennials to the series.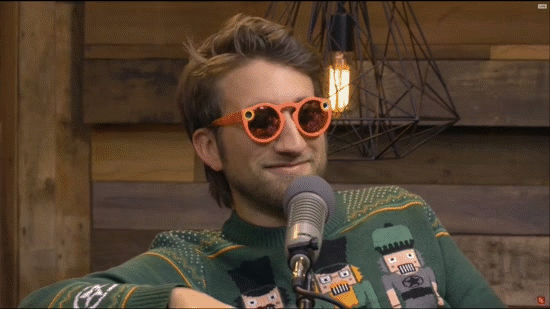 7. Twitter ain't seen nothin' yet.
Since the end of the 2016 Bachelor run, Twitter has added a new stipulation making it so that images and gifs won't count towards the 140 character limit in tweets. AKA, you'll now have room to include "#TheBachelor" AND that gif of Beyoncé singing "I ain't sorry" in your live tweet – or at least, I will.


8. Boxed wine is still a thing.
This one just seems important to note.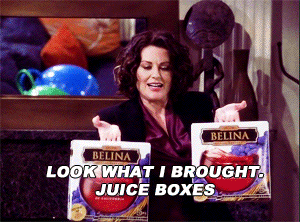 After you watch the premiere, be sure to tune into #SocialLIVE on Wednesday at 10 AM for our Bachelor recap, where we'll be joined by special guest and former Bachelor contestant Olivia Caridi!