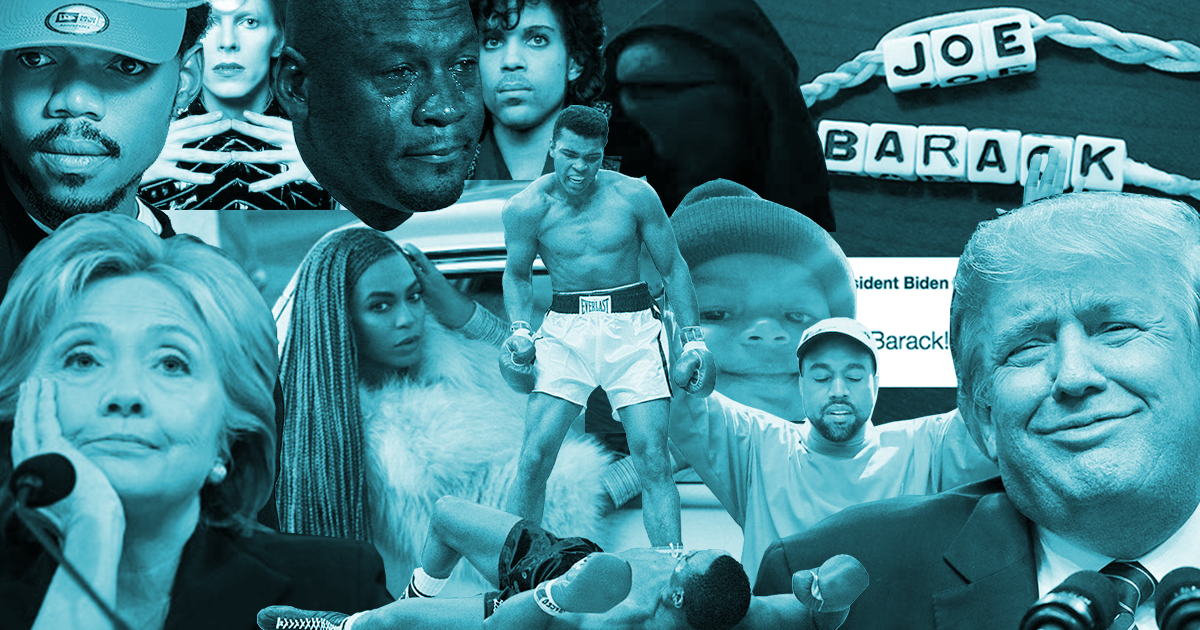 29 Dec

Everything That Happened & Mattered In 2016

While many of us are waiting for the calendar to finally hit fast forward on 2016, this week is a good time to reflect on all of the good and bad that happened in the past year. And of course, feel #blessed that we get the chance to start again on January 1. That being said, let's take a look at all of the memes, stories, and trends that made 2016… well, 2016.
Social Networks Kicked It Up a Notch
Over the course of 2016, Snapchat, Instagram, and Facebook gave users so many updates that we couldn't.even.handle.it. Some of the most notable updates were branded Geo-filters and Lenses, Stickers, Bitmoji integration, Spectacles, and group chats for Snapchat, Stories, live video, stickers, a re-brand, and user interface changes for Instagram, and of course Live and 360 video, Workplace, fake news fact checking, and Messenger Bots for Facebook.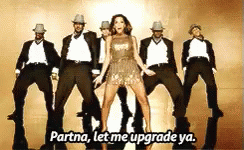 2. The Election Heard 'Round the World
In what will be remembered as one of the most important elections in U.S. history, Republican nominee Donald Trump earned more electoral votes than Democratic nominee Hillary Clinton and became the President-elect of the United States. After a year filled with fake news, politicians on Twitter, sound bites that weren't meant to be heard, and Ken Bone, we can all agree that America needs more harmony and hope in 2017.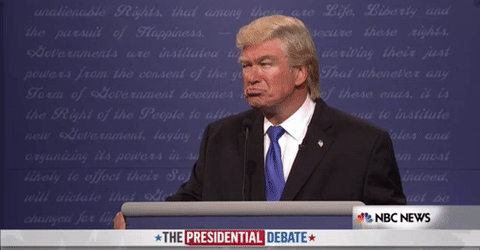 3. Violence Begets Violence
The lives of others became hashtags on social media far too many times to count in 2016 – with shootings, terrorist attacks, natural disasters, and more crimes against humanity adding up to make this year one of the more violent in recent history. In addition, with a rise in the global use of social media, we have seen tragedies live-streamed on our phones, computers, and televisions (most recently with the crisis in Aleppo). Let's hope that this is a trend we can leave behind next year while also doing the most we can to aid those who suffered this year.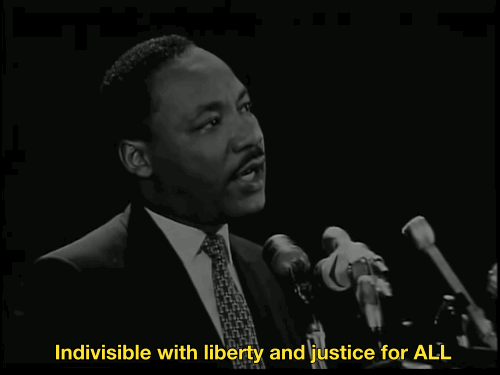 4. We Said Goodbye to Major Icons
There were times when it seemed that the year could not get any worse, and then it did with the loss of several icons in music, fashion, film, literature, and sports. Some of the most talked about losses were David Bowie, Carrie Fisher, Debbie Reynolds, George Michael, Natalie Cole, Alan Rickman, Glenn Frey, Harper Lee, George Martin, Phife Dawg, Prince, Elie Wiesel, Gene Wilder, Arnold Palmer, Sharon Jones, Alan Thicke, Craig Sager, and Muhammad Ali.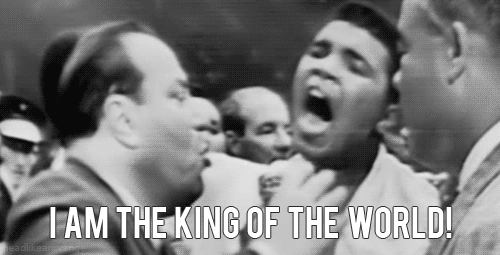 5. It Was A Big, Albeit Confusing, Year for Kanye
We miss the old Kanye. In 2016, Mr. West made the news more times than you can count on your toes safely tucked into your Yeezys. His tumultuous year began in February with the release of The Life of Pablo live on Tidal at New York Fashion Week, then continued with the release of his "Famous" music video that sparked a feud between himself and the girl that he self-proclaimed he "made famous," Taylor Swift. Even after all of that, MTV gave Kanye 10 minutes to speak his mind at the VMAs – which ended with the release of his "Fade" music video, starring Teyana Taylor (and inspired me to go to the gym more often). Then, just when we thought the year couldn't get any more Kanye, it did. West went on a political rant at a concert stating that he didn't vote in the election but if he had, he would've voted for Donald Trump. Shortly after, he was hospitalized for exhaustion, and most recently resurfaced for a meeting with the President-elect at Trump Tower in New York City. In the end, Kanye's Twitter and Instagram profiles continue to be highly confusing and entertaining, leaving us waiting for his next big move.
808s and Red States. pic.twitter.com/1AsDSfDFyY

— It's Wigs (@singerboi3890) November 18, 2016

6. Chance the Rapper is My Father
In my humble [and absolutely correct] opinion, Chance the Rapper was the best thing to happen to 2016. Lil Chano from 79th rose from SoundCloud and into the spotlight when Kanye featured him on his "Ultralight Beam" track on The Life of Pablo, and then with his own full mixtape release of Coloring Book in May. Since then he's organized two music festivals for the city of Chicago (one inspiring millennials to vote), attended the White House Correspondents' Dinner, starred in a Kit-Kat commercial, performed at the White House Christmas Special, been nominated for seven Grammy Awards, performed on Saturday Night Live, released a holiday mixtape for free on SoundCloud, and overall provided the world with joy when we needed it most. I mean, just look at him. He's the perfect human.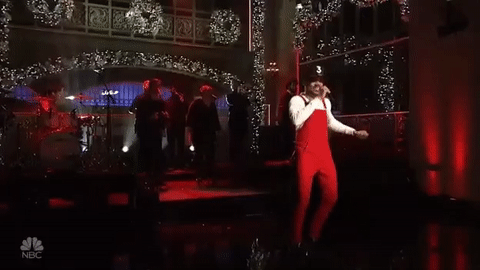 7. #Sports Happened, and They Were Historical
ESPN certainly had plenty to talk about in 2016, including the Summer Olympics, the Chicago Cubs' first World Series win in 108 years, the retirement of Kobe Bryant and Peyton Manning, and King LeBron James bringing an NBA Championship back to Cleveland. With all of these milestones came memes, memes, and more memes – capitalizing on Ryan Locthe moments, long-held fan superstitions, and the fact that J.R. Smith is literally always shirtless.
live look at my timeline: https://t.co/XEozOdg1p8

— katherine shelby (@katherineshelby) June 17, 2016

8. "Netflix & Chill" Became An Actual Lifestyle
Binge-streaming television became necessary to survive this past year. With the addition of several original series to Netflix, FX, Amazon Prime, and Hulu, as well as the continued success of HBO, it became absolutely necessary to cop a few streaming subscriptions… or passwords from loyal friends. Some mentionable premieres and follow-up seasons include Stranger Things, The Path, The Night Of, Man In the High Castle, The Crown, Westworld, The Jinx, Insecure, Atlanta, Narcos, Gilmore Girls: A Year In the Life, Luke Cage, Game of Thrones, Jessica Jones, Bloodline, Black Mirror, Peaky Blinders, and Orange Is the New Black.
— Dave Itzkoff (@ditzkoff) June 27, 2016

9. Once Again, Beyoncé Ran the World
Yes, I am biased, but also yes, Beyoncé was one of the most talked about celebrities of 2016. On one glorious day in February she unexpectedly released her single "Formation" (accompanied by a music video), and then performed the number at the Super Bowl 50 halftime show alongside Bruno Mars and Coldplay. Following that, Beyoncé continued her reign as the queen of digital drops when she released her visual album Lemonade live on HBO on April 23 along with an announcement of the Formation World Tour. Whether it's meeting with Hillary Clinton, melting faces at the VMAs, or promoting her athleisure line Ivy Park, one thing's for sure – Miss Queen B always reigns supreme.
RECORD EXEC: "Beyonce, there is NO WAY you can convince millions of people to stay in on a Saturday night."
BEYONCE: pic.twitter.com/ReQvYgdwrF

— Anne T. Donahue (@annetdonahue) April 24, 2016

10. Memes Made Us Laugh When We Wanted to Cry
From Kermit, to Crying Michael Jordan, to the ultimate White House bromance, and everything in between – 2016 was the year of the meme. It's not unusual for society to turn to humor as a form of coping with the current state of affairs, and this year was no exception. Meme accounts like @thefatjewish, @daquan, and @girlwithnojob were always there on the hard days to give us a laugh, smile, and ultimately an introspective moment where we'd think, "It me."
me at the beginning of 2016 vs me at the end of 2016 pic.twitter.com/ijmJQhTyvR

— keely flaherty (@flahertykeely) December 8, 2016

Ultimately, at times, 2016 was the year we'll wish we could forget, but that's all the more reason for us to make 2017 our best year yet. Amirite?!
Honorable mentions: Frank Ocean keeping us in suspense for months before finally releasing Blonde, Drake being Drake, #TaylorSwiftIsOverParty, putting Snapchat Filters on literally everything, Leonardo DiCaprio winning an Oscar, and whatever else you're offended by me forgetting.