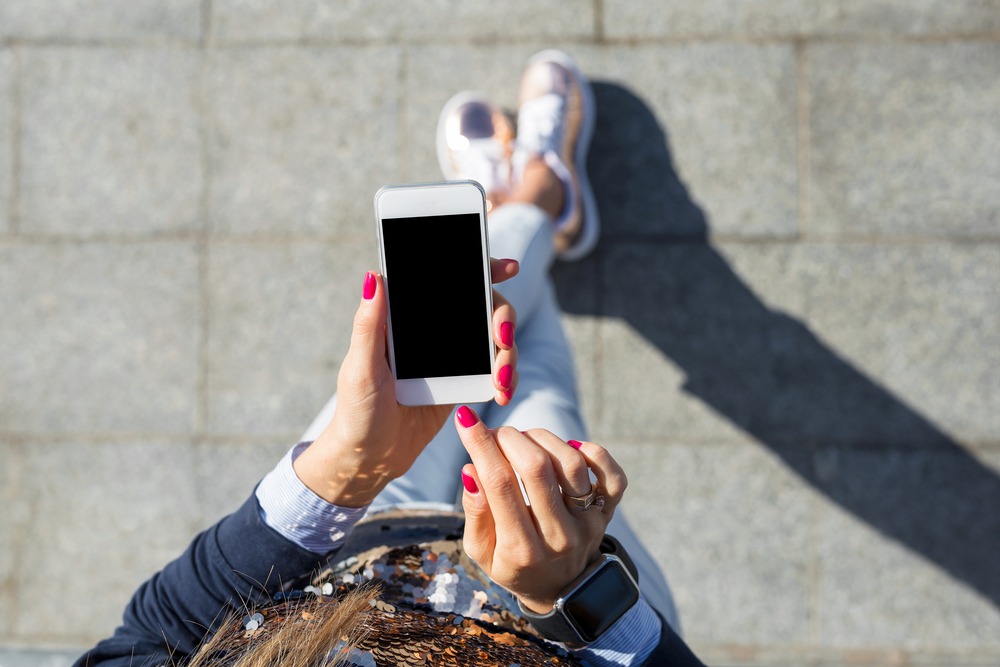 05 Apr

Everything You Need to Know About the Latest iPhone Leaks

In this life, I wholeheartedly embrace spoilers. Were photos released from the GoT set? Send them to me! Did the audio get shared from Drake's new album? I'm here to listen. Are there new iPhone info leaks? Let. Me. Know.

If you're reading this, you probably love spoilers as much as I do. (Okay, maybe you don't like TV/movie spoilers, so I'll stick to iPhone updates… for now). In fact, maybe you're even reading this on an iPhone.

Don't look so shocked. I'm all knowing. Also, Socialfly's mobile traffic is pretty high.
Or maybe you aren't reading this on an iPhone. Regardless, you're here for the spoilers, so let's get right to it:
This year is a significant anniversary for Apple
Ok, so this isn't a spoiler – it's common knowledge at this point. 2017 marks the 10-year anniversary of the iPhone, and Apple is going all out with the new features to celebrate.

Apple has come a long way since 1st gen iPhone.
Image via:  Wikipedia
There are going to be THREE new iPhones
Apple is rumored to be releasing three new iPhones this year. Two of these will be upgrades to the iPhone 7S, but the one that everyone is most excited for is the iPhone 8, or iPhone X.

Okay, so these are old iPhone models, but still. You get the point.
Image via:  Flickr

There will no longer be a physical home key
Apple is going to use OLED technology on the new phones, which will allow for a brighter, more captivating visual display. This new technology will also allow for a larger, edge-to-edge screen and the removal of the current home key as we know it.
Look at that beautiful, beautiful phone!
Image via: Forbes
The new iPhones will utilize wireless charging
With the last iPhone release, Apple removed the headphone jack a move that many people were skeptical of and this year; Apple may remove wires entirely as it is rumored to be introducing wireless charging.

Image via: Forbes.
Could it be true? Will we no longer be tethered to wires whenever we need more battery life?
Apple is known for keeping a tight wrap on all of its latest projects, and the new iPhones are no exception. We're hoping for more leaked information, but if not, these spoilers will have to hold us over until the Apple iPhone Keynote Event, which will likely be in September of this year. Tweet us @Socialfly with your predictions, reactions, and thoughts!