09 Sep

How Experiential Marketing is Changing NYFW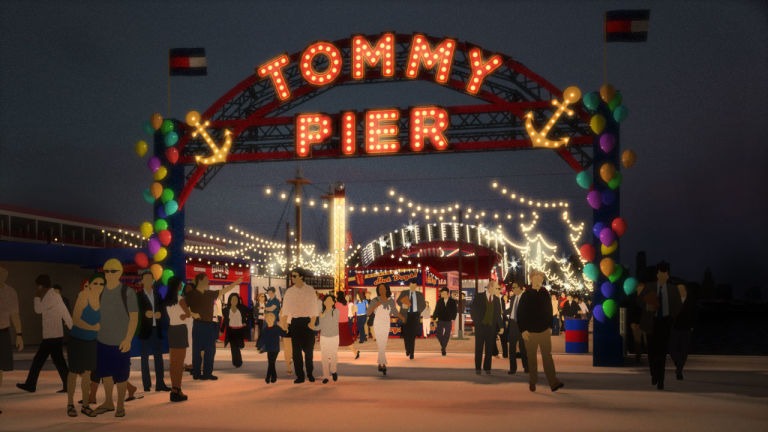 (Image via WWD)
#NYFW is in full swing and things have been shaping up to be a bit… unique at this year's shows.
In case you haven't already heard, designers are making big moves this year to take their pieces off the runway and into the streets. From Yeezy's (not so successful) Season 4 show at Roosevelt Island, to Tommy Hilfiger's Tommy Pier in South Street Seaport, designers and fashion houses are starting to take their shows outside of the confines of the runway.
Experiential marketing is not a new term, but it is something that is picking up in the fashion world as of late, as designers are working to create full on interactive experiences from their shows.
So why is this not-so-new concept taking off this year more than ever before? Designers are realizing that the fashion industry is changing. As social media opens the doors for the masses to discover and learn about new trends, fashion houses are taking to the web to promote their latest lines. Famous models make up some of the largest network of social media influencers, and vice versa. More and more famous models are being discovered through their selfies on Instagram. Designers have taken note of this shift in the industry, and they're doing everything they can to grab the attention of social media users.
Why? The answer is simple. Nowadays, a fashion blogger has more clout and influence over what people wear than the models we see in magazines.
This is why, for NYFW 2016, Tommy Hilfiger has taken note of this trend and created more than just a fashion show. He has created an actual, real life carnival to show off his latest collection. With Gigi Hadid's partnership with Tommy, the model and influencer will be at the forefront of this year's "show," and act as the proverbial face of Tommy Pier. By opening up Tommy Pier to the public, the designer is making his show available to the masses, which means you'll no doubt see it all over your Instagram feed this weekend, as bloggers, your friends, and maybe even a few confused tourists find themselves at the Pier.
Creating an experience that influencers as well as the public can attend is what designers need to do in order to create buzz around their shows in 2016. Long gone are the days of exclusive, secretive shows that are only available to celebs and the press. The designers that will find the most success this NYFW are those who understand that #content is king, and those who measure their influence by the amount of tagged photos they receive on Instagram.
To learn more about social media and the future of fashion, watch our co-founder, Courtney Spritzer's, interview with CCTV below: