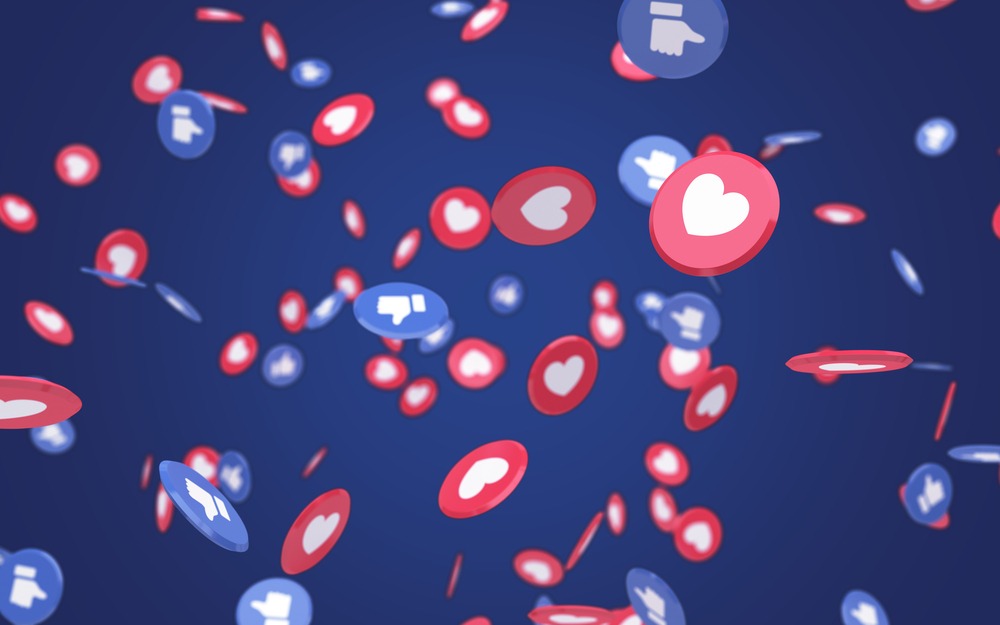 09 May

ICYMI: Facebook F8 Recap

Facebook has been in the spotlight this year and has many people questioning the future of the platform. Last week they held their annual Facebook F8 developers conference, an event that is usually full of new product and feature announcements. We were eager to see what they would announce and how they plan to turn the page after current events.

Despite these recent distractions, the Facebook team went into the two-day event eager to put their hard work on display and show the progress towards their goal of connecting the world. Here is a roundup of the updates we're most excited about!
CLEAR HISTORY
We all expected privacy to play the lead role in this year's presentation and the 'clear history' feature is right on theme. This feature allows users to delete data Facebook has collected from sites and apps that use its ads and analytics tool. When explaining the feature, Mark Zuckerburg compared it to deleting cookies from an internet browser.
You also have the option to turn the data-collection feature off. The downside? Your Facebook experience won't be as personalized as it is now. After all, how is Facebook supposed to provide every cute puppy video or 20-minute 5-ingredient Dinner Recipe For One if it's not able to track that's what you're interested in?
D8TING
When we first heard about this, Socialfly Co-CEO Stephanie Cartin's first words were, "I saw this coming." And quite frankly, we're shocked it hasn't come sooner.
FaceDate is an opt-in dating feature that will keep a profile private from your current Facebook friends. The messages will also happen in a separate inbox than messenger. This move makes sense—Facebook's goal is to make "meaningful connections" and who is more meaningful than your partner? Not to mention, Facebook has more data on your likes, interests, and social life than anyone else. Who knows, maybe they'll be the reason you're now getting served 20-minute 5-ingredient Dinner Recipe For Two videos.
When I mentioned this to people outside of social media, they were weirded about by it. But clearly, investors think differently—as Match Groups stock fell about 20% following the announcement.
WATCH PARTY
Staying on the theme of creating and promoting meaningful connections, Facebook introduced Watch Party. This feature allows you to stream Live videos while chatting with your friends. When explaining the feature, Mark Zuckerburg used himself as an example.
"Let's say your friend is testifying in Congress … you can laugh together, cry together. Some of my friends actually did this! Let's not do that again any time soon," he said. We like your style, Mark.
GROUPS
One of the ways our agency has been able to work-around the new algorithm and its punishment on engagement bait is through Facebook Groups. We noticed Facebook has been favoring them lately and they have been growing quickly.
This month, Facebook will be rolling out a new Groups tab on the app that will allow users to connect with groups more easily. Groups will also have the Watch Party feature available to discuss and react together.
MESSENGER
The Messenger app has become one of Facebook's best assets and after acquiring WhatsApp, there really is no other competition. They added some pretty exciting features, mainly M Translations. This will allow users to translate languages in real time! It will roll out later this year, beginning with English to Spanish translations.
For businesses, Messenger will now help integrate AR into their experience. For example, when contacting your business, users can open the camera to find filters and AR effects that are specific to your brand.
Visually, Facebook is holding true on its promise to clean things up. The big redesign is coming "soon" and will make the app less complicated and cluttered. Judging on photos released, the new version also appears to have a dark mode.
via Facebook
INSTAGRAM
Instagram also got a lot of love at this years F8. They announced new features such as a more personalized Explore tab, bully filter, an AR effects camera platform that allows third parties to design interactive camera experiences for their followers. They also announced video chat will be rolling out soon for Instagram and WhatsApp, which TechCrunch spotted back in March.
While exciting for Instagram lovers, we've seen all this done before by Snapchat and Instagram seems to just be riding on their coattails. For something unique to Instagram, users can now share content from apps like Spotify and GoPro directly to their Stories. Stories have taken off this year and this is a smart move to make content people are already posting even easier to share.
Which update are you most excited to see roll out? Do you think Facebook usage among younger generations will go up? Tweet us at @socialfly and let us know what you think!