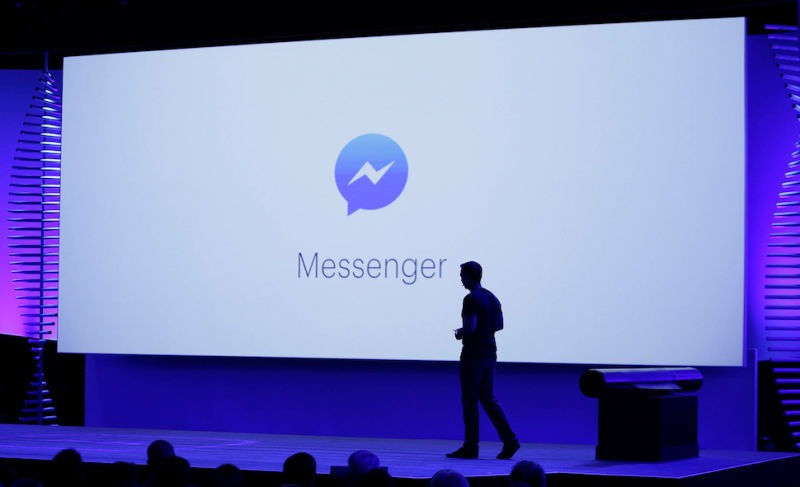 24 Oct

ICYMI: Facebook Messenger Beefs Up Its Features

(Cover photo by AP via Gizmodo)

Facebook, the parent company of photo sharing app Instagram, has been relatively quiet in light of recent Instagram and Snapchat news, but now the platform is trying to keep up with the coolkids' apps. Below is a gratuitous GIF of Facebook portrayed perfectly by Steve Buscemi: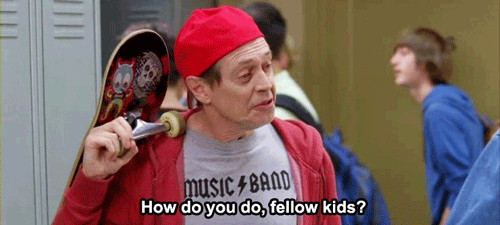 (via Giphy)
More specifically, Facebook is beefing up its offerings for its standalone app, Messenger. While users can now order flowers, play games, or chat with bots, there is always room for more app usage for its billion users.
Messenger Day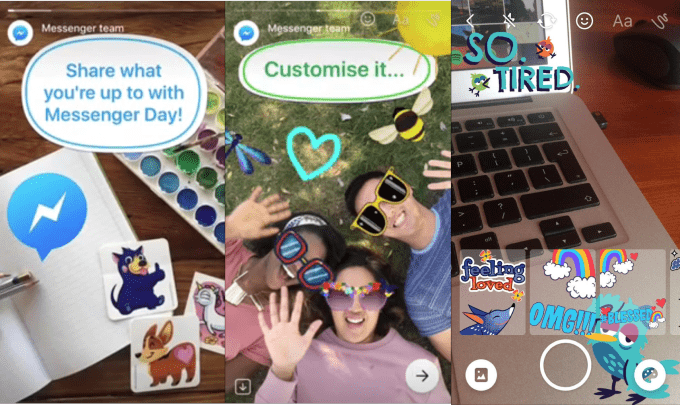 (viaTech Crunch)
It's no secret that Facebook has been trying to emulate Snapchat since its failed attempt at acquiring the company. One of the more obvious updates is Facebook's take on Snapchat Stories called Messenger Day.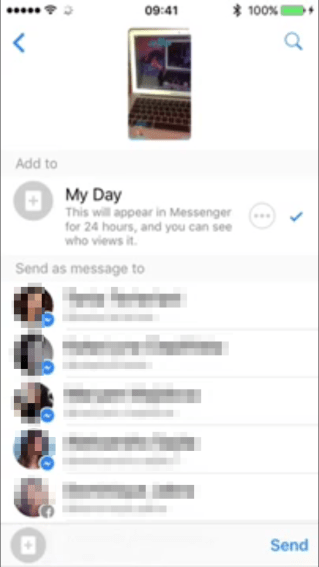 (viaTech Crunch)
The features are almost exactly identical to Snapchat, with each "day" lasting 24 hours and allowing users to see who viewed their post. One notable difference between Messenger Day and Snapchat, however, are the suggested filters and graphic overlays that users are able to add. The filters range from sharing how you feel (#blessed, happy) to making plans (shopping, grabbing drinks). These graphics allow Messenger Day users to share creative images, even if they don't have a knack for art. In fact, creativity may be incepted with the use of these filters and create 'days' when they are bored.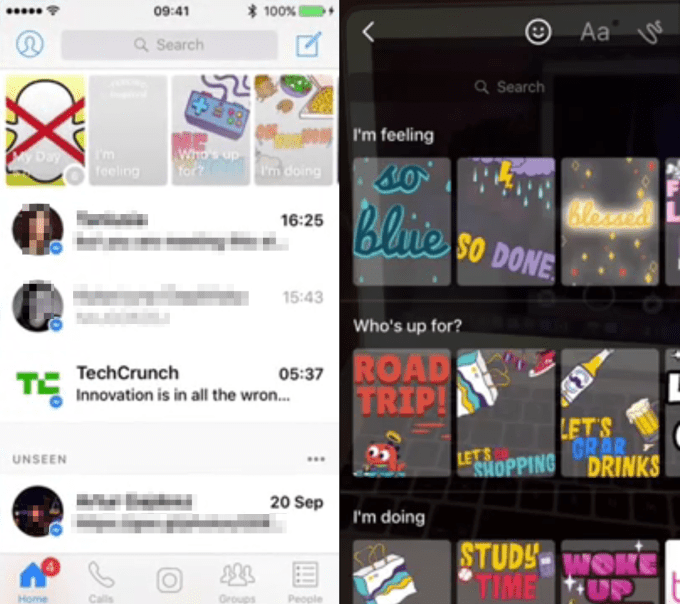 (viaTech Crunch)
Messenger is popular internationally because it provides an easy way for users all around the world to stay in touch and communicate with their friends and family, so tapping into this quality of Facebook could prove to be useful in its worldwide launch, if it comes down to it. Much like the strategy behind launching Instagram Stories, the platform wants to provide users with an opportunity to share day-to-day updates in a casual manner on an app that they already use on a regular basis. Facebook tried their hand at ephemeral updates on the core app called 'Quick Updates,' but the idea was quickly squashed because it was unsuccessful.
Facebook's strategy for launching Messenger Day is simple: launch in areas where Snapchat has not become an essential app, which makes sense. The Snapchat Stories clone originally launched in Poland only, but now it has also launched in Australia as a small test. Because it has launched in an English-speaking country, this could possibly mean that the feature will eventually be launched worldwide. We'll have to see!
Conversation Topics
Clever: @messenger now suggests conversation starters based on things your friends have done recently. pic.twitter.com/9MfOwu3n11

— ?Chris Messina (@chrismessina) October 16, 2016
How much does a polar bear weigh? Enough to break the ice, and Messenger wants to help you become this adorable, heavy-set polar bear.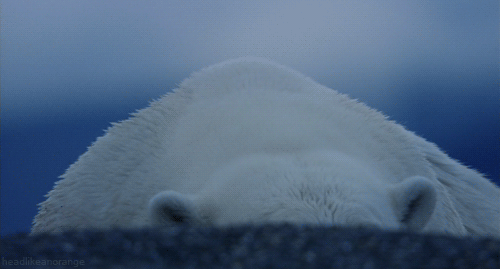 (via Giphy)
Currently being tested in a small group, Messenger's new "Conversation Topics" help you rekindle old friendships or socialize with new friends. The topics depend on the core Facebook app; the feature will show events that your friends are either interested in or have been to, songs they've listened to on Spotify, and the places they've checked into so you can jump right into conversation about your friend's latest adventure.
The topics have their own dedicated section of the home screen in the Messenger app, right at the top. You could argue that this feature doubles as a basic newsfeed for updates on what your friends are up to, but you may also say that it's a bit unsettling and creepy to have tabs on exactly what your friends are doing or listening to at any given moment.
Data Saver
*Bzz* 75% of your shared data plan has been used.
The above is a condensed version of the dreaded text from your mobile plan provider.
As a visual community of Internet users, we consume so much content on a daily basis, from cute dog videos to #DankMemes, and in turn, we eat up much of our data plans because photos automatically download to our phones.
Thankfully, Facebook is testing a data saver feature on Android which means that Messenger will limit the content that downloads automatically, as well as compress image files when you are not connected to WiFi. This new option requires you to manually tap to select which files you want to download.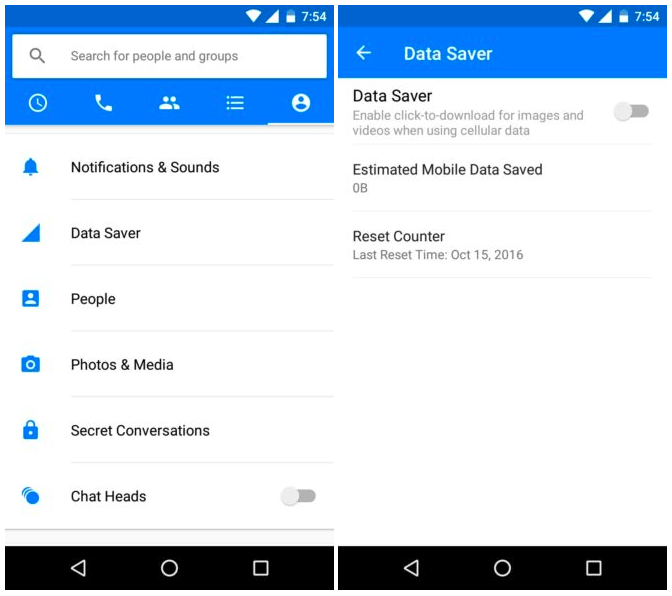 (via Android Police)
While this feature has not been rolled out for all Android and iOS users, Android users can start using the feature now by downloading the beta version.
Takeaways
It's clear that Facebook is taking a cue from its much younger social media competitor Snapchat. Much like Instagram Stories' conception, Messenger Day is a new feature implemented in an app that is already popular and used on a daily basis, which gives Facebook the upper hand in user retention.
Additionally, Facebook recognizes that the the core app's News Feed can get cluttered with links, pages, events, and ads, and "Conversation Topics" can provide a quick look into your News Feed without opening the native Facebook app.
What's your take on these new Messenger features? Are "Conversation Topics" taking things a step too far? Share your thoughts in the comments below!