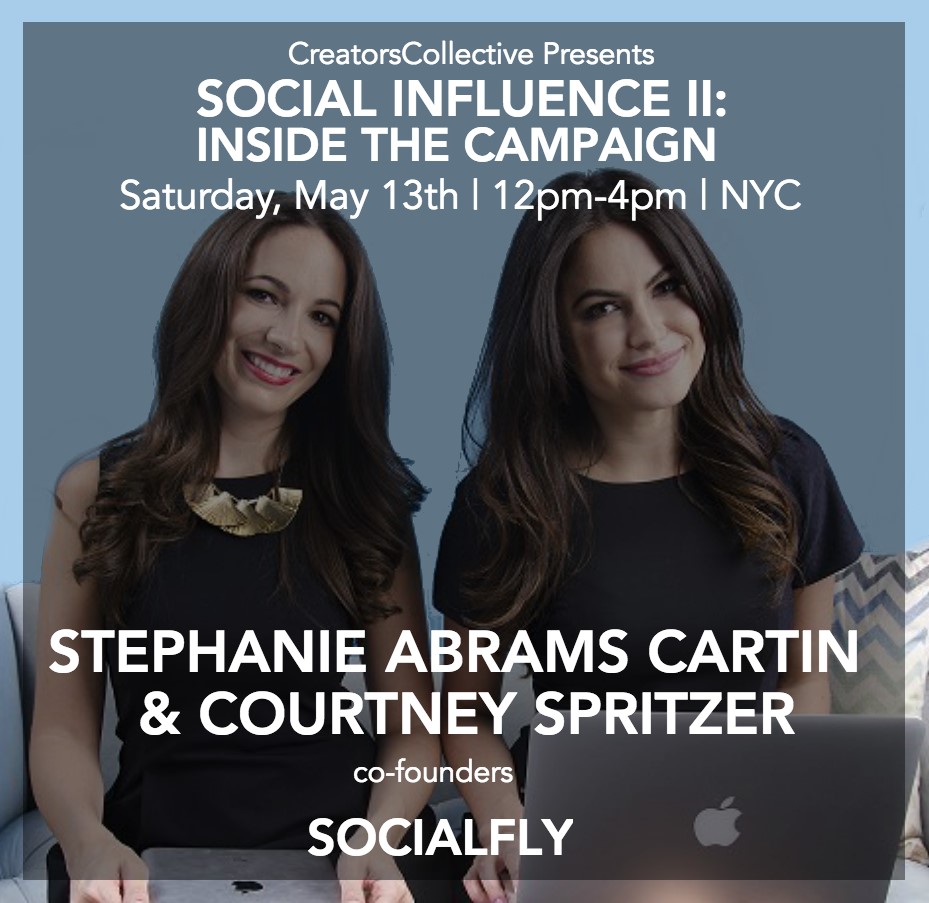 12 May

Inside the Campaign

Creators Collective Presents: Social Influence II: Inside the Campaign

Join us tomorrow, Saturday, May 13  from 12 pm- 4 pm as we share the secrets to success in influencer marketing and the power of this emerging market. We will be on Wanted-Fantastic Creators panel from 1:25- 2:10 pm.

Use the promo code "FRIENDSANDFAMILY" for 50% off the ticket price at http://creatorscollective.co.

Can't wait to see you all there!