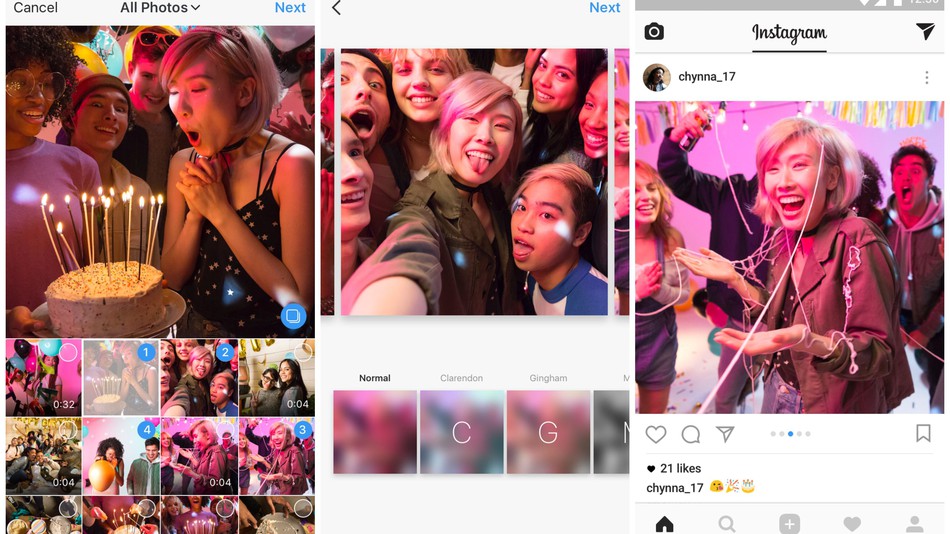 23 Feb

No More "Which Image Should I Instagram?" Albums Have Arrived.

Image via Mashable

For all of the Instagram lovers who have trouble choosing that one perfect picture from your night out with friends; now you don't have to! On February 22nd, Instagram introduced albums, a new feature that allows users to share up to 10 pictures or videos with their followers in a single post.

With this update, friends and lurkers alike are now able to swipe through content in the order that it was uploaded. When creating a post, users have the option to rearrange photos in their preferred order, edit each one individually with filters and retouches, and tag individual friends' profiles in each picture. The caption, however, must speak for all of the content as a collection—think carefully.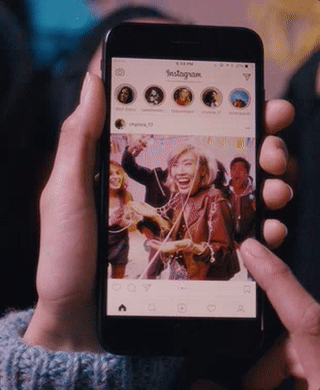 When taking a peek into the Instagram album feature, any advertiser present on social media would find that it feels very similar to the well-known and heavily utilized Facebook carousel ad. This feature is a huge benefit for any business, as carousel ads perform 10 times better than traditional advertisements, and now brands can use it for free. There are many creative and interactive opportunities with this format, including promoting more products in one place, providing how-to instructions, step-by-step tutorials, or simply sharing a well-thought-out story that gives a brand personality.
In the past, Instagram was a place to share a few high-quality images, but there was a never a space to showcase full activation or event experiences to followers. With albums, businesses and brands no longer have to feel as though they will lose followers by "spamming" their accounts with aggressive amounts of content as it can live in one simple post.
With Instagram's new feed algorithm, users, especially businesses, have found it difficult to break through the clutter and easily exhibit their content. The albums feature provides a way for users to spend more time on Instagram, without increasing the number of posts on an account. With this, engagement metrics are expected to flourish for both businesses and personal accounts.
The feature will be rolled out to all of Instagram's 600 million users over the course of the next couple weeks.
Have you tried out this new feature on your Instagram yet? Tweet us @Socialfly and let us know your thoughts on this update!