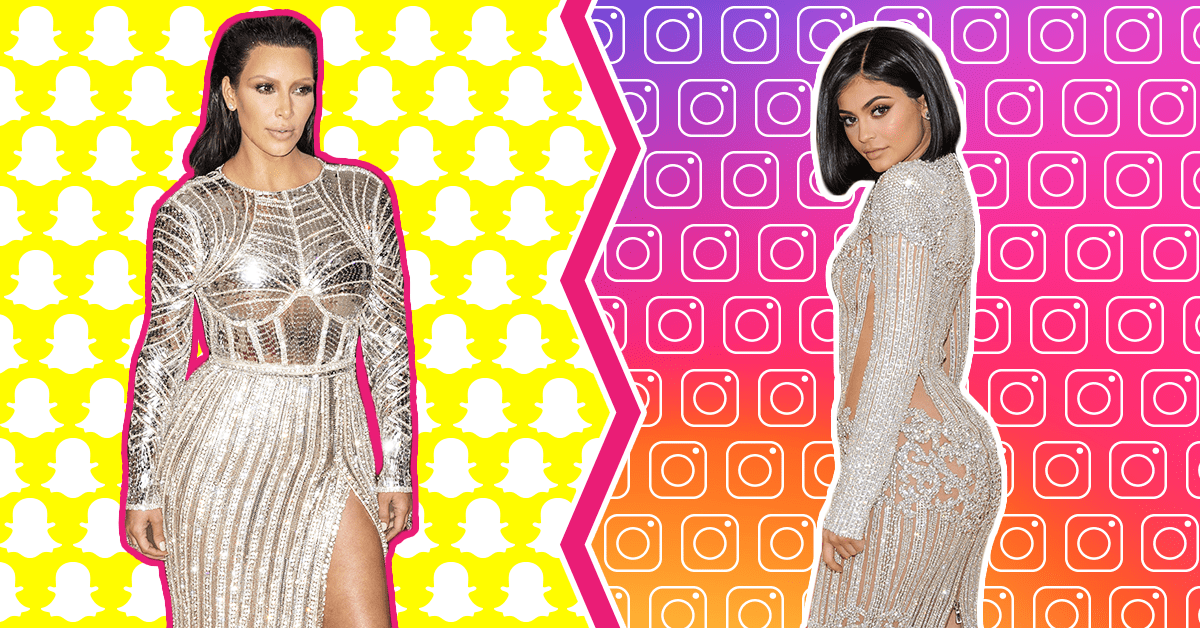 16 May

Instagram: The Kylie to Kim's Snapchat

Every Keeping Up With the Kardashians fan loves Kylie Jenner. From her style and shameless selfies on Instagram to her ability to convince anyone they need to order a waist trainer, she never lets her fans down on social media. With that said, even King Kylie's most loyal followers know they have Kim Kardashian West to thank for paving the way for her little sister's cult following and if you haven't noticed, Kylie continues to take pages from Kim's playbook.

How is this relevant to social media you ask? While imitation is the sincerest form of flattery, I can only imagine that Kim K. feels an awful lot like Snapchat HQ when Instagram rolls out a "new" feature that is nothing but a copycat of Snap's trademark assets.

Today, in particular, Kim and Snapchat would have a lot to commiserate over. This morning Instagram introduced a laundry list of new tools and features that were originally made famous by Snapchat. And just like that, they've thrown a little more dirt on Snap's grave and contributed to the company's falling stock [quite literally]. Get to know the "new" lookalike features below.

Image Via: Instagram 
1. Face Filters
Instagram finally hopped on the face filters train, introducing them as "an easy way to turn an ordinary selfie into something fun and entertaining" in their press release. So far, these face filters seem to include Game of Thrones-esque crowns, math equations (h/t to the meme-verse), koala and bunny ears, and of course, a flower crown.
Access these filters by swiping left of the camera and selecting the icon in the bottom right corner to preview the eight face filters created. Use them to enhance your photo, video, or Boomerang.

 Image Via: Instagram
2. Hashtag Stickers
Another smart addition to Instagram that just makes sense is Hashtag Stickers. Add hashtags to your stories with this new feature that then allow you to look up the tag on Instagram Stories.
Image Via: Instagram 
3. Eraser Brush
New to the Instagram drawing game comes the Eraser Brush. This tool gives users the ability to erase things from Stories (similar to the feature Snapchat introduced last week) or remove color from your drawings. This feature is particularly fun if you take a photo, use the drawing tool to add a full layer of color (tap and hold the screen), then use the eraser to expose specific parts of your original photo or video layer.
Instagram now allows you to take your video and, in the words of the great poet Missy Elliot, "flip it and reverse it," with the Rewind camera format. To access this feature, you'll now see "Rewind" between "Boomerang" and "Hands-Free" when using the Instagram camera.
What do you think of the new Instagram features? Have you deleted Snapchat from your phone faster than a new lip kit color sells out on kyliecosmetics.com? Or are you more of a Kim than a Kylie? Tweet us @Socialfly with your response!