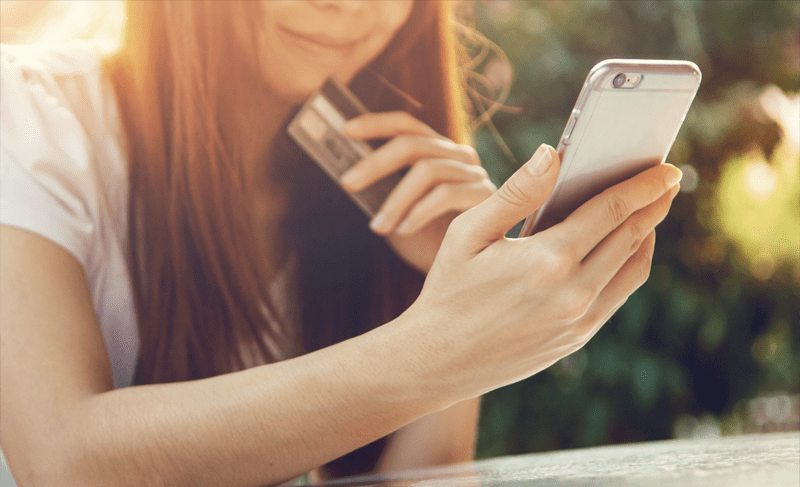 17 Nov

Shop-able Instagram Posts Are Here

The day has arrived. There is light at the end of a very, dark tunnel. A glimmer of hope flashed in the eyes of social media managers and marketing directors across the nation earlier this month. What happened? Instagram released a beta version that allows retailers to make their Instagram posts shop-able. Gasp!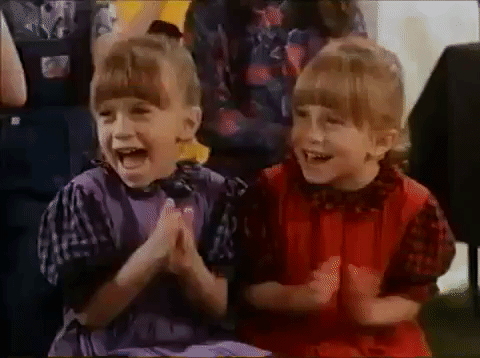 While Instagram has become an integral part of retailers' marketing efforts, it has also been the slowest to adapt to their e-commerce needs. The inability to incorporate clickable links into copy has forced brands to push traffic through links in their bio. Hence, the #LinkInBio hashtag that has over 2 million posts. This still isn't a perfect solution since when you're posting multiple times a day, you will have to update your bio links each time, making the process clunky and ineffective. Brands have responded to this creatively by creating landing pages to tackle that problem.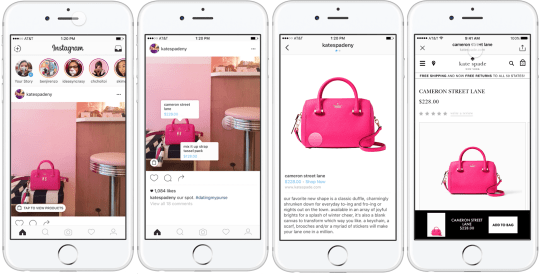 Photo via Instagram.
This could all change with this new feature that Instagram is testing with 20 brands, like Shopbop, Warby Parker, and J.Crew. Each post will have a 'tap to view' icon at the bottom left of the photo. Upon tapping, product tags will appear (similar to that of Instagram handle tags) for up to five products, detailing the product name and price. If you click on a product tag, a more detailed view of the product will open, allowing you to quickly get more information on the product without having to leave the app. If upon viewing the product details, the consumer develops an intent to purchase they can click a 'Shop Now' link that will take them to the retailer's website. If they don't want to purchase, they can resume scrolling through their Instagram feed with just a quick swipe back.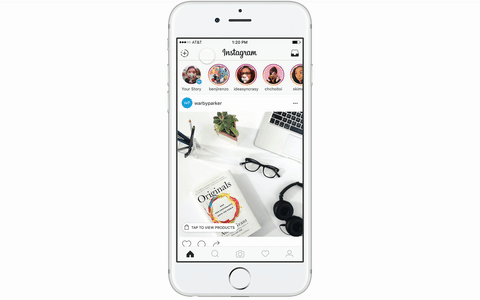 Dave Gilboa, co-founder and co-CEO of Warby Parker expressed his excitement of the new feature:
Instagram and Warby Parker share a similar appreciation for beautiful design and seamless experiences. But right now, there isn't a simple, clean way for us to share details about the products featured within our posts. Customers often have to ask us, which creates a bulky experience on both sides. We love how seamlessly integrated and consumer-centric this new experience is.
According to Instagram, 60% of its users say they learn about products and services on the app, while 75% say they take actions like visiting sites, searching, or telling a friend after being influenced by a post on Instagram.
James Quarles, Instagram's VP of Monetization, said a long-term goal is to allow the users to save content that they want to return to later, giving shoppers the time and ability to contemplate the purchase and make any product comparisons. Although, the company has no plans in the pipeline to allow users to make purchases inside the app, as Facebook and Pinterest have both begun testing.
Meanwhile, we'll be sitting on the edge of our seat waiting for this update to be released worldwide so we can begin applying it to our clients' content to increase their e-commerce revenue and web traffic!