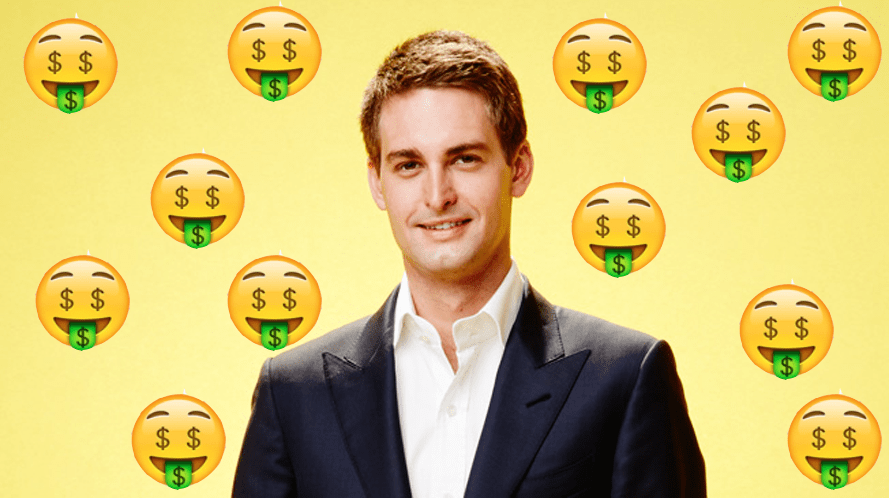 08 Feb

Snapchat Files For $3 Billion IPO. Here's Everything You Need to Know:

Cover Image Original Source: Adweek

The long awaited moment has arrived: Snapchat's parent company Snap Inc. has filed for a $3 billion IPO on Thursday, February 2. Mark the date on your calendars because it looks like we are going to be in for a ride, either with some big wins or bigger losses.

As first reported by Business Insider, this could be the biggest tech flotation in years, with the social media giant reporting annual sales of over $400 million and a daily active user base of 158 million.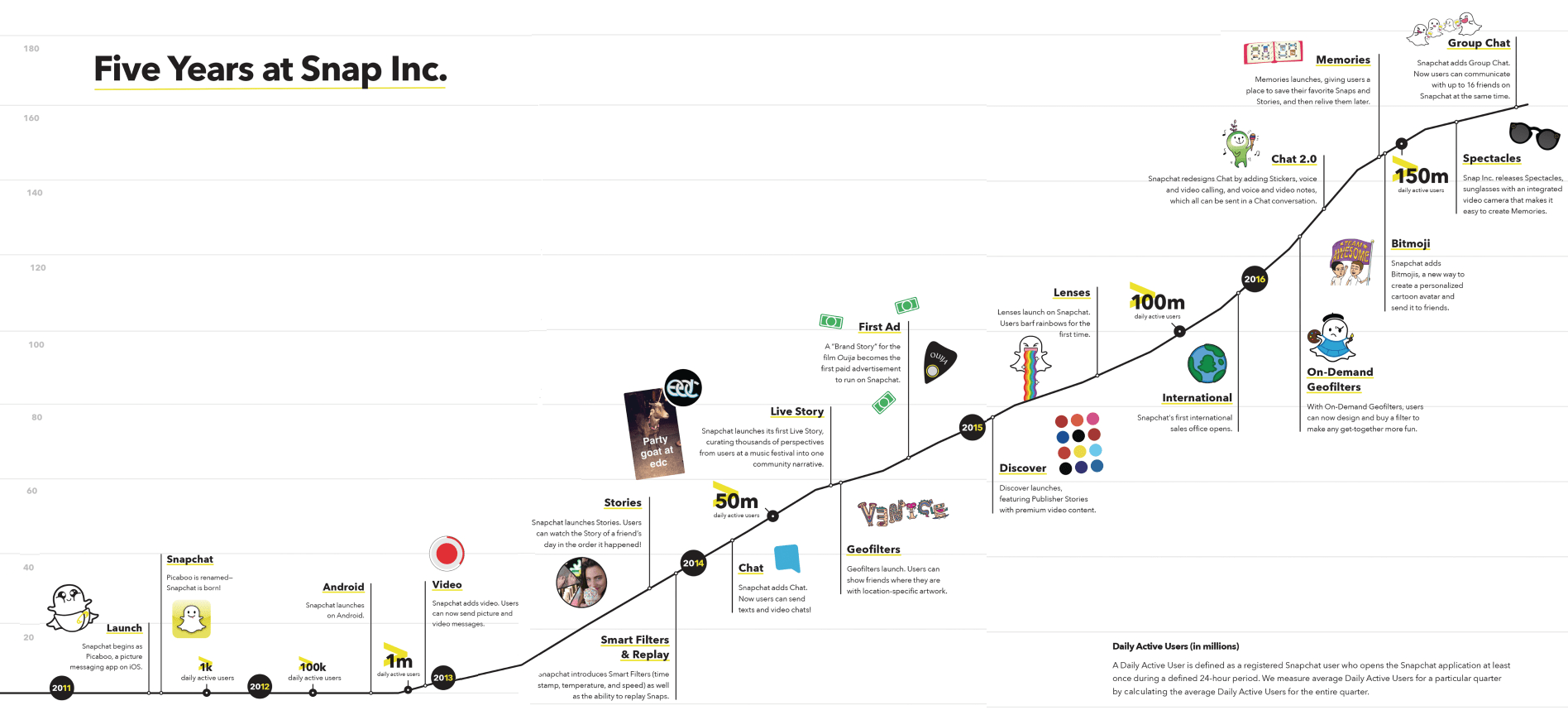 Image via Snapchat

Of course the question on everyone's mind was the impact that the introduction of Instagram Stories would have on Snapchat's user growth. Marketing Land's article highlighted the impact in user data documentation provided by Snapchat, noting that growth has decelerated from 17% between Q1 and Q2 2016 to 3% between Q3 and Q4, the period after Stories was released.
Despite this, daily active engagement was reported at 20-30 mins per day, with 25% of users (41 million) posting to their Story every day. Snapchat also reported that 60% of daily active users utilize the chat feature. It therefore seems likely that Snapchat may make this a focus area for future developments.
Other notes included in the report gave a breakdown of Snapchat's key demographic:
The majority of our users are 18-34 years old. This demographic may be less brand loyal and more likely to follow trends than other demographics. These factors may lead users to switch to another product, which would negatively affect our user retention, growth, and engagement. Snapchat also may not be able to penetrate other demographics in a meaningful manner. For example, users 25 and older visited Snapchat approximately 12 times and spent approximately 20 minutes on Snapchat every day on average in the quarter ended December 31.
They also included information regarding the success of Lenses. The chart below highlights the reasoning behind shutting down their Lens store: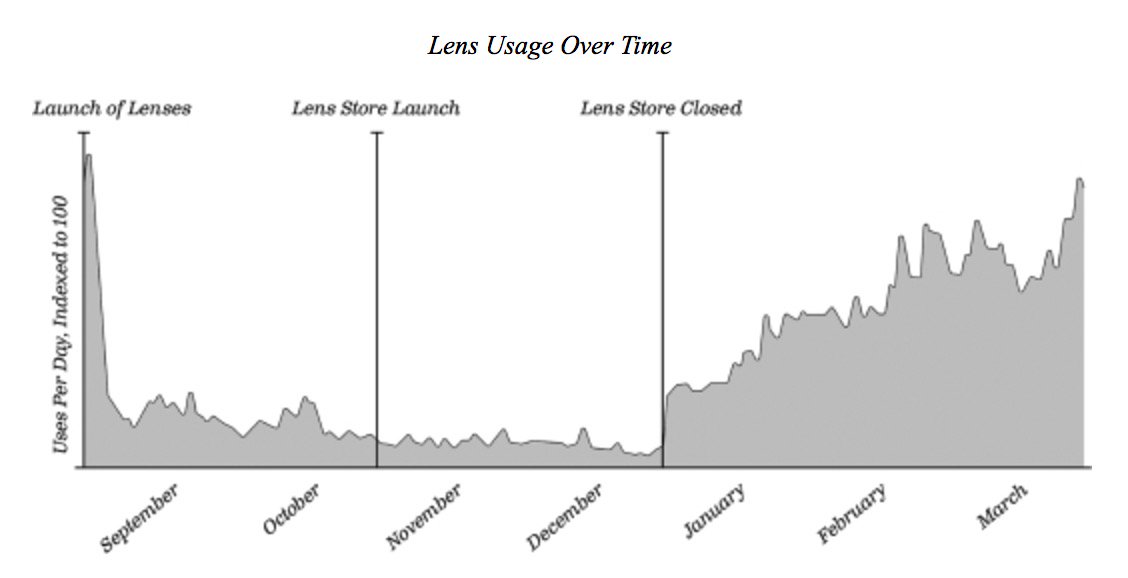 Graph via Social Media Today
Despite some of the big wins that were reported – over $400 million in 2016 revenue, up $58.7 million from the previous year – there were also some fairly concerning facts disclosed. Namely that the platform may never be profitable:

"We have incurred operating losses in the past, expect to incur operating losses in the future, and may never achieve or maintain profitability."
The question of Snapchat's future success may still hang on Facebook's next move, and it seems clear that the OG of social media is doing everything they can to block Snapchat out of the market–including targeting markets where Snapchat hasn't yet gained a foothold.
Will investors buy into the potential $3 billion valuation? Only time will tell. Tweet us your thoughts @socialfly!