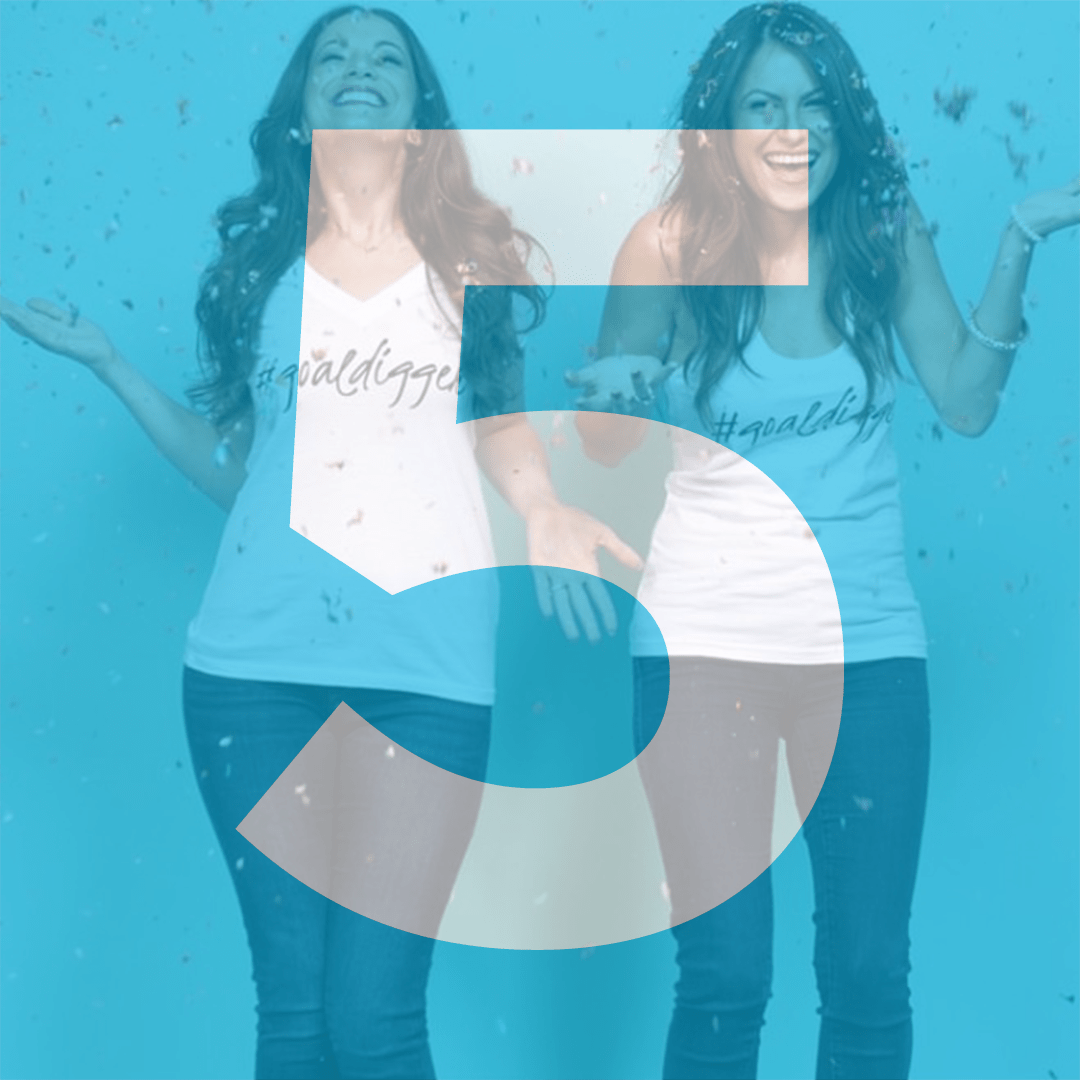 04 May

#SocialFIVE: Stephanie Cartin and Courtney Spritzer reflect on the last five years in business!.

Five years ago today, we took a leap of faith and quit our corporate-America jobs to launch Socialfly! While some called it crazy to start a social media agency at the time, we recognized the industry's potential early on and haven't looked back since. Now, five years later we are ranked as NYC's leading social media and influencer marketing agency on Google, and our all-female company represents a broad range of product- and service-based clients in the fashion, food, luxury, lifestyle, and hospitality industries.

 Socialfly has come a long way in the past five years, from starting new divisions and landing household name clients, our talented team continues to deliver measurable results that resonate and exceed client expectations.We could not be more proud or excited to celebrate our fifth birthday, and today we want to share some of the lessons we have learned from five years as a Socialfly.

Don't Ignore Your Personal Brand

Social media is imperative to the success of any growing brand or business, including your own! Organizations and individuals need social strategies that reflect the strengths that set you apart and encourage engagement. Our turnkey social media services have helped hundreds of brands reach and turn fans into customers. We are a firm that practices what we preach as our client base continues to grow as many companies have discovered us as a result of our social media strategy.

Success Is Sweeter When It's Shared

We have a different skill set that allows us to divide and conquer but that doesn't mean we have all the answers. In our first few years especially, we turned to so many other entrepreneurs for advice and leaned on friends and family for words of wisdom along the way. We released our first book, "Like, Love, Follow: The Entreprenista's Guide to Using Social Media to Grow Your Business," in October of 2015 because we loved the idea that we could share our passion with other entreprenistas and help them to develop a social media strategy. That same year Socialfly achieved the $1 Million in revenue milestone!

Video Content Continues to Reign Supreme

We have been saying for years the video content is king of the social media world and when Facebook launched their live feature, we quickly embraced the new capability. We began filming our weekly Facebook live show, #SocialLIVE in July of 2016 as a way to test the new feature and create original and reusable content.The filming and production of SocialLIVE have grown to include more of our team and has directly impacted our growth as a company and the positive culture of our office.

Social Media Has The Power Create New Industries

As the social media landscape continues to evolve, new markets and industries are emerging in response. Enter influencer marketing. We launched Socialfly's Influencer Marketing Division in January of 2016 and have seen first hand the tremendous impact of influencer campaigns for brands and businesses. Celebrity and influencer marketing is only going to continue to grow as viral videos and memes continue to create internet stars.

 Invest In Creative

In the world of social media marketing, creative is key to developing content that resonates with audiences and potential customers. In January of this year, we expanded our creative and digital capabilities with the launch of Socialfly Studios. As a direct result of our talented group of girl bosses, we now offer a full range of creative needs, whether it be strategy and direction, or photography, videography, and live creative services.

From two entreprenistas to 16 employees, we have expanded the company, our capabilities as an agency and pride ourselves as being an all millennial office. With the anticipated expansion of our team to 25 people by the end of the year, we have the opportunity to continue to grow as an agency and maintain an environment that fosters and inspires success. Socialfly is just getting started!