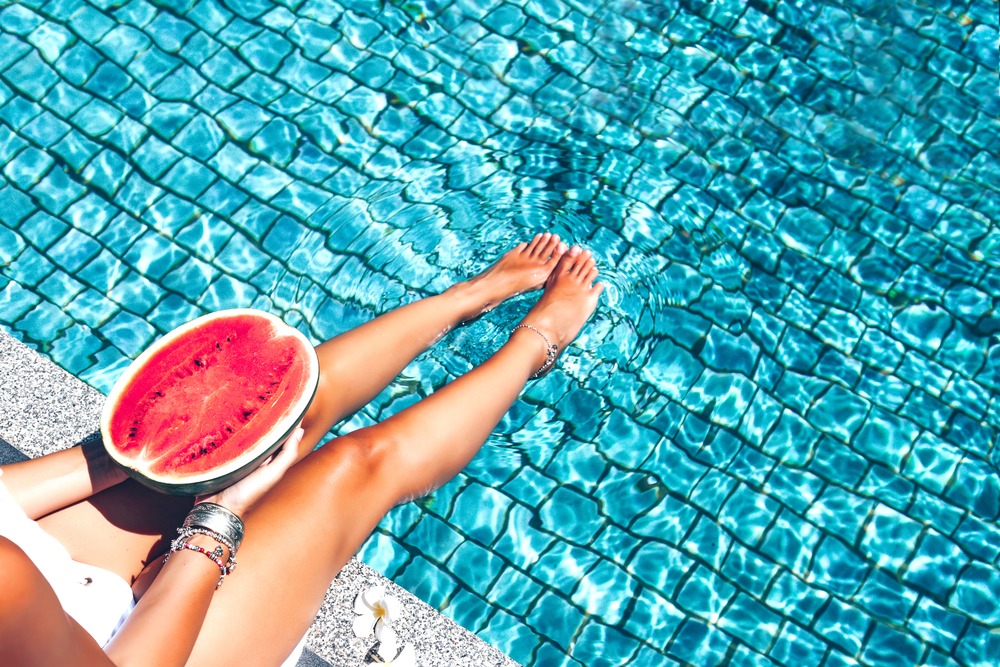 23 May

Summer Must Haves According to My Instagram Feed

With Summer quickly approaching, New Yorkers flock to rooftops to soak in the sun and get a good Instagram story (sorry, not sorry @Snapchat) of the skyline at sunset.

While your favorite fashion influencer is spending her weekend in Montauk at this Instagram perfect hotel, the new cool kids in town, wellness and health influencers, are inspiring followers to stay mindful and get in shape.

From popular boutique workout classes, and dietitian approved all-natural foods, to the athleisure you should be wearing; treating your body well is the new trend that is here to stay. Here are some of my summer essentials to stay healthy and happy, as inspired by my Instagram feed.
Everyone's favorite millennial pink beauty brand just dropped an SPF, and it is breaking the internet. With a name like Glossier releasing a daily sun shield, skincare has never been more in style. *panics and runs to glossier.com to buy* 

Release any summer stress while getting ready for beach body season at Rumble Boxing, NYC's hottest new studio featuring a fast-paced boxing class with a killer soundtrack. Rumble's Instagram feed features cool kids like Cedric Gervais, Danielle Bernstein aka @WeWoreWhat and a lot of models (be on the lookout for familiar faces while you're in your class.) Even the Rumble instructors, like Erika Hammond, are taking social media by storm and raking in the followers. 
Athleisure is not only the hottest trend this summer but also the coolest when touring your friends around the 90-degree concrete jungle we call home. To find affordable and adorable clothes for your summer of wellness, check out @athleta! Pro tip: they also have cute bathing suits for your weekend getaways (as seen above on @omandthecity and @allisonclairmurray, so grab your bestie and get your athleisure on!
Need a guilt free candy fix? Pressed Juicery has you covered. You heard that right: Pressed Juicery teamed up with glam candy brand Sugarfina to create Green Juice Gummy Bears made from apple, lemon, ginger, and greens. No artificial colors or flavors + packed with Vitamin A and C + candy that is good for me? I am in. Oh, and it is Instagram cool girl approved.
Because a mimosa has juice in it, so it's healthy, right? I love a refreshing treat on a sunny beach day, and these Fruta Pop Poptails scream summer. With flavors like Sparkling Prosecco, Watermelon Margarita, and Mimosa, consider me sold.
"A downtown escape for city dwellers seeking a modern path to total relaxation with style, character, and ease." Where do I sign up? This NYC spot is screaming to be posted on social media (see for yourself @Chillhouse) with on trend decor, a cafe, and nail and massage services. Book your chill to stay relaxed and cool all Summer long. Check out @InsiderBeauty's video on the chic spot HERE. No worries if you aren't in NYC, Red Carpet Manicure is the at-home solution that will help you stay glam no matter the season!
Feeling inspired and in need of more? Check out some of my favorite accounts: @hbfit (because we all want to be friends with @HannahBronfman) and @wellandgoodnyc for tips and tricks on the wellness scene straight from the pros! Tweet us @Socialfly and let us know your tips and tricks for your best summer yet!