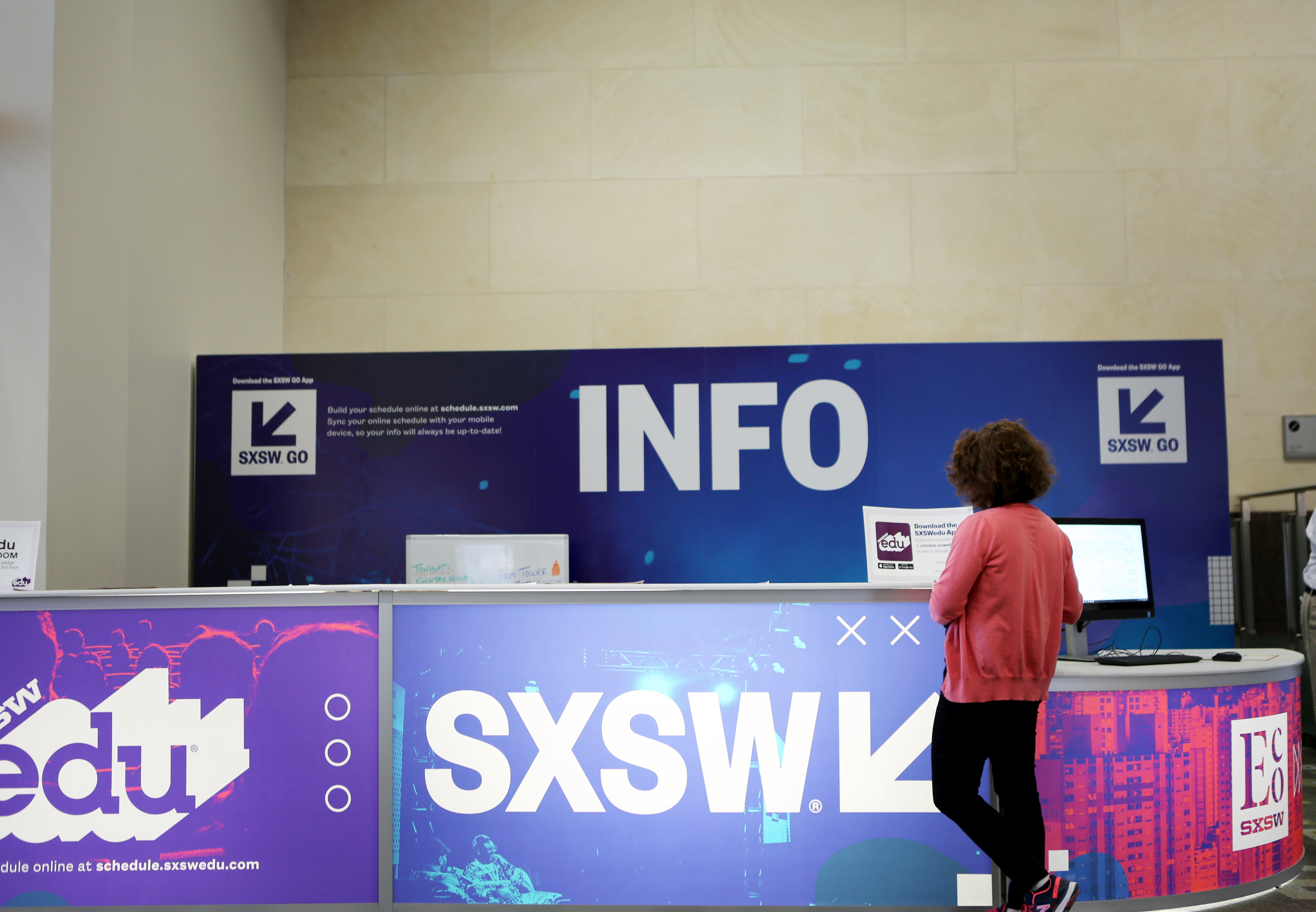 12 Apr

The SXSW Envy is Real

After 31 years of SXSW, the event has evolved into a cultural coalescence of music, art, experiential marketing, and technology, ceremoniously taking place in Austin, TX. Although many brands scaled down on their budgets this year, social media was still buzzing with frenzy. If you weren't at the event, here's a recap of the top trending topics.

Experiential Marketing

HBO created an interactive, immersive experience, "The Escape," allowing participants to enter the sets of VEEP, Silicon Valley, and Game of Thrones to solve a real-life puzzle. We loved that they funnel you to the final room which allows you to take photos on the GOT throne.

Image Via: The Verge
Facebook created a B2B activation called "Facebook House" to promote their advertising services including Live Video, Facebook Blueprint, and the Creative Shop, and a Reaction Station for photos.
National Geographic promoted their new series, "Genius" which leveraged augmented reality in an experience called "Nat Geo Further Base Camp." According to Ad Week, in the activation, "A digital chalkboard operated by a robotic arm draws people's faces with Einstein's mathematical formulas, in his handwriting."
Tech  
This year, the technological theme seemed to surround online safety, during a time saturated by political unrest, fake news, and digital harassment.
One panel called "Dark Days: AI and the Rise of Fascism" delved into the flawed nature of trusting machine learning as an unbiased source. The point Microsoft researcher Kate Crawford made was that this technology often is developed by biased people.
The internet immediately erupted with support after Joe Biden took the stage to discuss The Cancer Initiative and his son Beau's fatal battle with brain cancer. His speech lifted the heavily shrouded veil over the data issue that's blocking cancer research and communication from being shared with the public. After Amazon offered free cloud space to host the data, millions of researchers all over the world have been able to collaborate to help find a cure.
On a more positive note, IBM revealed their technologies API solutions called Watson, created to help people be healthier, more productive, more creative, and more engaging.
Music
Solange stole the show this year, slaying a variety of songs from her new album, "A Seat at the Table." Although she didn't speak much during her set, the audience was captivated by her black feminist anthems.

Image Via: Instagram
The rapper, DRAM also crushed the stage, prompting the post-concert buzz that he's the "future of Rap." His happy beats lit up the audience, emanating positive vibes that ended with his hit track, Broccoli.
From AI to escape rooms, SXSW doesn't disappoint when it comes to setting the trends in tech and innovation in marketing and if you're anything like me, you're already searching for tickets to SXSW 2018. Tweet us @Socialfly to let us know which event you would have loved to attend.