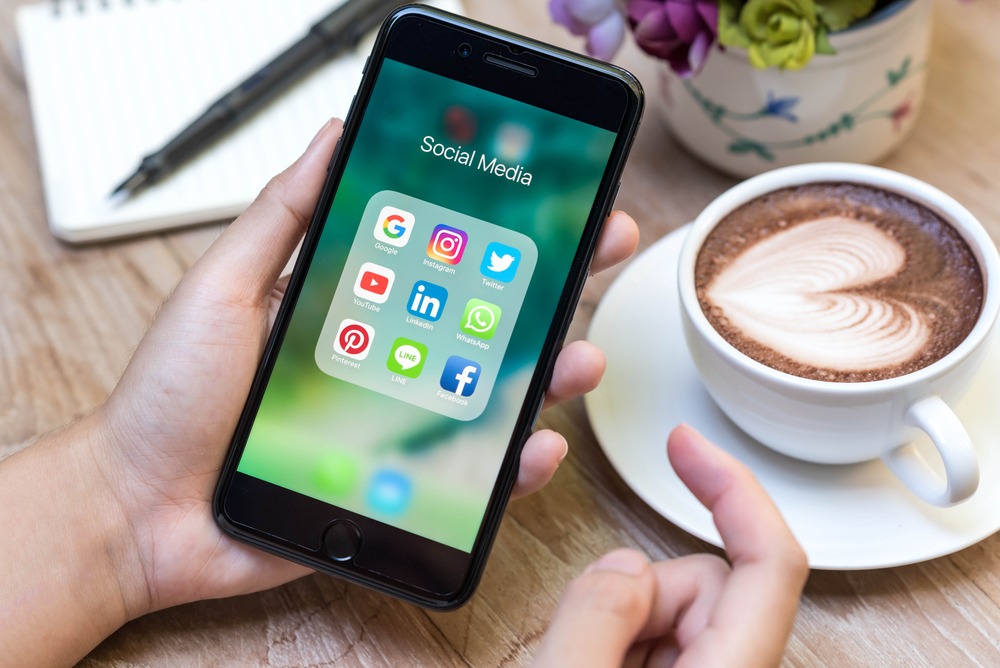 25 May

The World of Niche Social Media Content

Celebrities were the first Instagrammers to grow massive followings from fans. Next, fashion and lifestyle influencers started developing celeb status audiences, some even surpassing our favorite A-listers. Now, there are a plethora of niche accounts growing each day and reaching more followers than they probably ever thought possible. Creating an account with very particular subject matter is becoming more popular, and people are noticing this as a way to build the following they've always dreamed of but have never achieved on their personal accounts. From tiny kitchen cooking to accounts entirely focused on one color, and medieval painting memes, there is an account out there to suit anyone's fancy. Today, I'm walking you through some of my favorite niche accounts and would love for you to share your favorites with us!

Extreme Couponers

What started as a TLC show, Extreme Couponers has found its way into the social space via Facebook groups, Snapchat accounts to show live shopping, and most noticeably gaining an INSANE Instagram following. My personal favorite is Liz from @targetfanatic who garners incredible engagement from her 289K followers. She strolls the aisles of Target bringing the best deals to her fans by taking pictures of sales and explaining how you can best maximize your savings. Following her is entertaining and practical!

Decorative Floor Lovers

For a couple of years now, I've followed @ihavethisthingwithfloors and ever since have been fascinated by the beautifully patterned floors this world has to offer. Curated in Amsterdam, the creator of this account uses "selfeets" of people's shoes on amazing tile floors around the world. What started as the author shooting the content, has now blown up into a popular hashtag (#ihavethisthingwithfloors) that fans can use in the hopes of getting featured. This account has grown to 812K followers since it's creation and in my opinion, will surpass 1 million this year. It has also been an inspiration for another branch of accounts such as "I Have This Thing with Pink" and "I Have This Thing with Pizza" that also prove niche accounts thrive, as each of them has a significant following.

Dermatologists

I think it's safe to say we're all mildly obsessed with pimple popping posts. It's that dirty (pun intended) little secret you don't want people to know about, but can't stop watching. Dr. Sandra Lee, aka @drpimplepopper, has shown us the worst pimple, blackhead, and urban-legend-worthy cystic acne treatment via video post. The proof is in the pimple as the account has a whopping 2.4 MILLION FOLLOWERS! Right there is all the evidence you need that your neighbor, co-workers, and at least five people you pass on your daily commute are as obsessed with watching these videos as you are.

AcroYoga Practitioners

I didn't even know AcroYoga was a widespread practice until I was in the park the other day and saw a couple doing it to collect some extra cash and I was mesmerized. Naturally, my immediate reaction was to open Instagram to see more. I stumbled upon Max & Liz, also known as @maxandlizacro and dove into probably two hours of watching this couple stand on each other's hands and do things with their core muscles I didn't even know were possible. They create amazing shapes with their bodies, get pictures in front of super cool painted walls, and post challenges for their 92.1K followers to take part in with them. Check them out; you won't be able to stop watching.

People Who Look Like Their Pets… (Seriously)

One of my absolute favorite Instagram accounts right now is Topher Brophy and his dog Rosenberg, you can find them @topherbrophy. Topher, a "dad dog artist" and his companion, who happens to look like him, recreate pop culture, social issues, and historical events on Instagram. With 181K people following their everyday adventures, they have decided to take this attention and do something positive with it. The pair is partnering with charities and community organizations to try to make a difference in the world, currently working with organizations like Doctors Without Borders, Equality Now, and the American Civil Liberties Union.

Overall, it seems that niche Instagram accounts are a great way for people to actualize their passions with imagery. As most of them act as a side hustle for these people, they are an outlet to show the world their passions outside of their day jobs. If you've ever thought about taking one of your zany hobbies to the Instagram world, now might be the time to strike while the iron's hot.